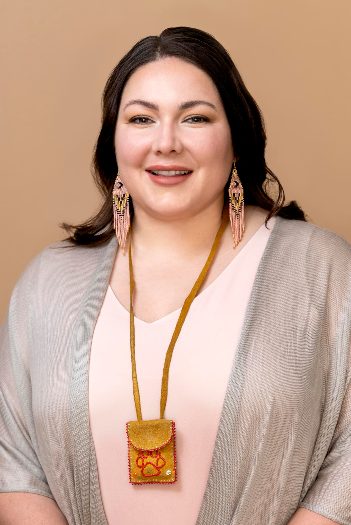 Rachel Radyk (Why We Are All Treaty People, History of Racism from an Indigenous Perspective, How to Disrupt Bias, Using Inclusive Terms, Allyship)
Rachel Radyk (WaabanoKwe) is a AnishinaabeKwe and proud member of the Chippewas of Georgina Island. She is a Registered Nurse with a passion for Indigenous health and leadership, Rachel has delivered 40+ presentations and workshops for a wide range of organizations at provincial, national, and international levels, such as the International Council of Nurses Student Assembly, Indspire National Gathering for Indigenous Education, Nursing Students of Ontario, and Native Women's Association of Canada.
Rachel also strives to educate future nurses on for Indigenous health through speaking engagements and has spoken at many schools across Ontario including, the University of Waterloo, Conestoga College, Georgian College, and Ontario Tech University.
Currently serving as the Program Manager of Indigenous Health for the Registered Nurses Association of Ontario, Rachel spearheads various Indigenous health programs. She also directed the development and implementation of best practice guidelines for Indigenous health.
A well-known advocate and award-winning healthcare leader, Rachel strives to bring awareness and positive change within nursing education and organizations. Key examples of Rachel's impact include pioneering the COVID-19 vaccine rollout within the Indigenous space, serving as the head delegate for the Young Diplomats of Canada for the OECD delegation, and championing Indigenous patient navigation in the local hospitals in the Waterloo-Wellington area.
Outside of her professional experience, Rachel earned a Bachelor of Science in Nursing from Ontario Tech University, a Bachelor of Arts in Communications from Carleton University, and multiple certifications and licences. Rachel previously served as a Chair and Co-Founder of the Indigenous Nurses and Allies Interest Group for the Registered Nurses Association of Ontario.